Senior members of International Panthic Dal's National Body have said that the conspiring and plotting between anti-Sikh leaders such as Bir Devinder Singh, Congress Leaders and other anti-Sikh organisations had not escaped their attention.
International Panthic Dal members said that they had taken serious note of the anti-Sikh statements made by these individuals which were directed against the Damdami Taksal and their current Head Baba Harnam Singh Ji Khalsa. Bhai Raghbir Singh Walsall, Bhai Parmjeet Singh Dhaddi, Bhai Ragbir Singh Malri, Bhai Balbir Singh, Bhai Lahanbir Singh, Bhai Mohan Singh and others have demanded in no uncertain terms that these malicious foes of the Taksal stop immediately and make no further derogatory statements to undermine the existence of the Taksal which was established by Guru Gobind Singh Ji and continued under the leadership of the great Sikh Martyr, Baba Deep Singh Ji.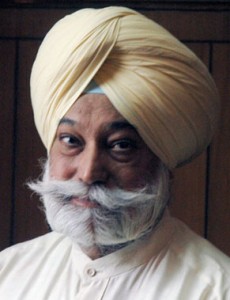 The Panthic Dal members said the proposal by these people that the Taksal should first obtain a certificate as a form of clearance before giving speeches, such as the speech given at the recent event which marked the 350th year since the establishment of the City of Anandpur Sahib, was preposterous.
They said that other anti-Sikh protagonists, like Bir Devinder Singh, were also releasing these false propaganda statements in order to please anti-Sikh voters to help forward their own political careers and amass wealth. They further commented that it was due to these types of protagonists that the people of Punjab and the Sikhs had to endure severe hardship and incur a significant losses whilst these protagonists profited from the rifts they caused within the Sikhs themselves.
Finally, International Panthic Dal members appealed to the whole Sikh community to be aware of these people and requested that all Sikhs played their part to try and prevent the peddling of such anti-Sikh propaganda in future.