LONDON: International Panthic Dal (IPD) have rolled out a poster campaign in an effort to raise awareness within the Punjabi people of the need to vote for the right Akali candidate running in the forthcoming Punjab State Assembly Elections – January 30th 2012.
IPD have created several posters which outline the consideration the voter should make when selecting his/her Party/Candidate.
Freedom, justice, fight against drugs and alcohol, education, jobs, healthcare, access to clean water, are just some of the subjects covered in the IPD Punjab Poll Poster campaign. These targeted areas will hopefully get people thinking about the necessity of voting in these State elections.
Poster Campaigns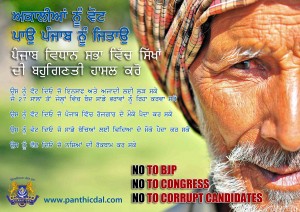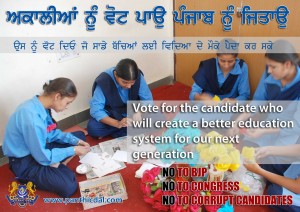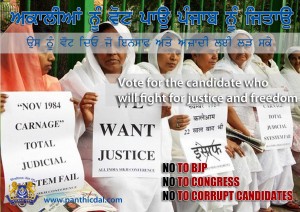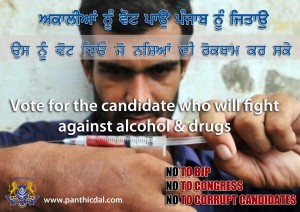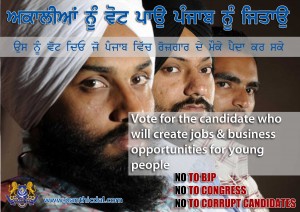 IPD recognises that the new electoral battleground is now the internet so splashing posters on the web and social networking sites is paramount. The poster campaign will be going out across all relevant media sections in the UK, Europe and Internationally. The main target will however be Punjab, its villages, towns and educational institutions.
IPD sees these State Assembly elections an opportunity of exceptional importance for the people of Punjab to vote in the right and as many Akali, candidates in to the Punjab Legislative Assembly, to create a positive change within the Punjab for the betterment of its people.
The simple message to all eligible voters in Punjab is; in order make a decisive change within the Punjab, come out to vote on January 30th 2012, a vote for the right Akali candidate – is a vote for a better future in Punjab.