UK- After learning the tragic loss of Bhai Harjeevanjot Singh Rajoana (nephew of Jinda Shaheed Bhai Balwant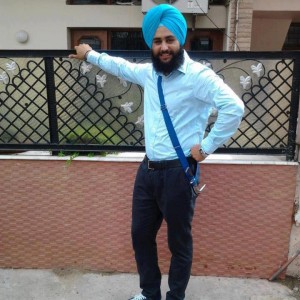 Singh Rajoana) International Panthic Dal sends its deepest sympathy to S. Santokh Singh, Sardarni Narinder Kaur (respected Father and Mother) and Bibi Arshdeep Kaur (Sister) of having lost their loved one, our deepest condolences also go to the extended family and friends.
It was after preventing children on a main road from an accident, on 26th Jaunaury 2013 that Bhai Harjeevanjot Singh Rajoana lost his life on this earth. It is reminded to Sangat that Bhai Harjeevanjot Singh Rajoana was a true Khalsa and was blessed with sewa from an early age.
International Panthic Dal wishes Akal Purakh to give strength to the family of Bhai Harjeevanjoth Singh Rajoana during this difficult time.
We humbly appeal to Sadh Sangat to make their presence at the Antim Ardaas. Sehaj Path Bhog will commence 5th Febuary 2013 at 1pm, Gurdwara Barota Sahib, village Rajoana Khurd, near Raikot Ludhiana.